1974-75 OPC Unopened Box (48 Wax Packs) Rare Find!
|
1974-75 O-Pee-Chee Hockey Unopened Wax Boxes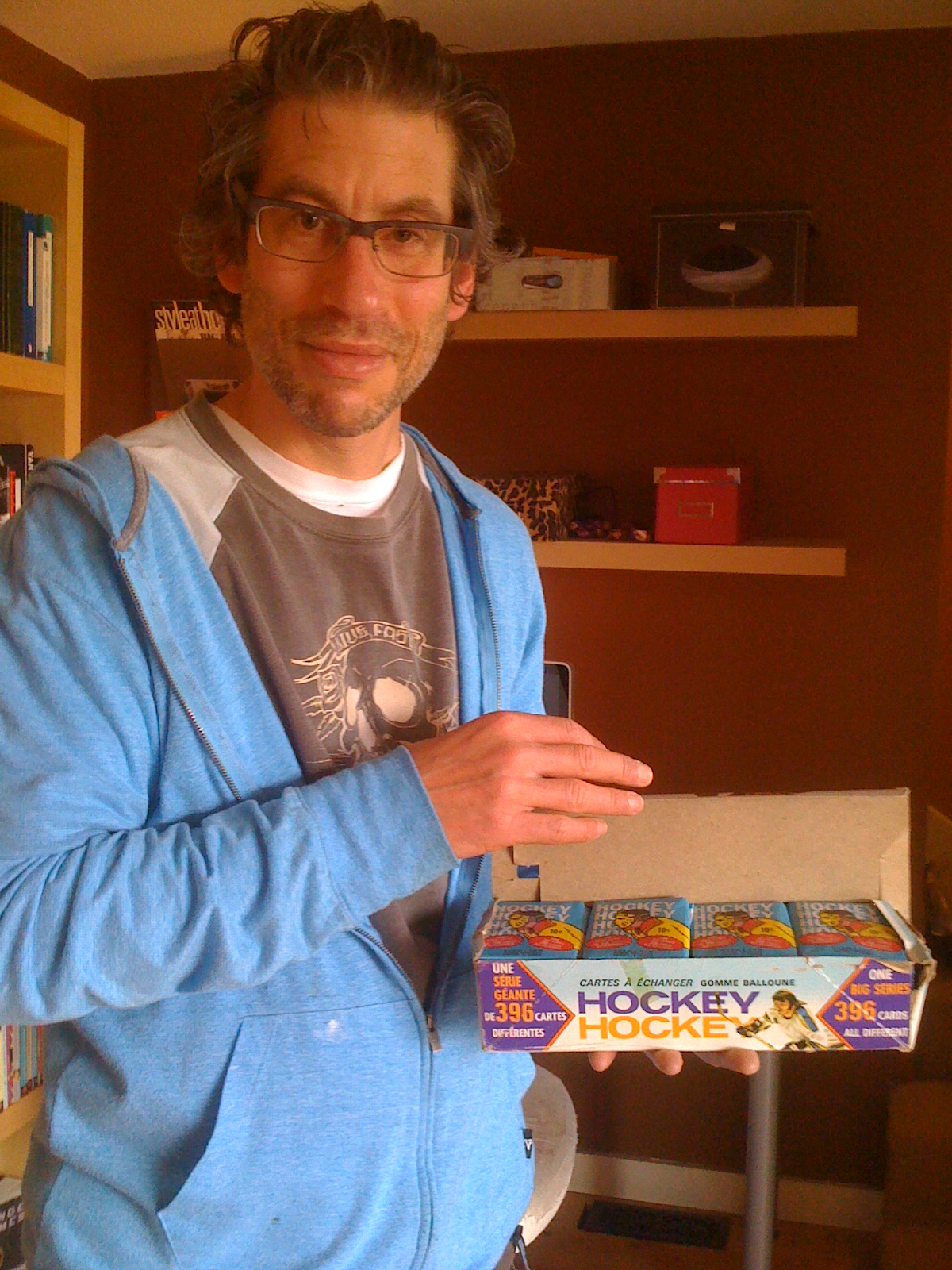 Over the years, I have made some fantastic discoveries of rare sports memorabilia! This recent find is among the best…an original unopened box of hockey cards from 1974-75! All 48 packs remain untouched, just as they did almost 40 years ago when we dumped our bikes outside the corner store and ran in with our dimes burning a hole in our pockets! As we tore open the wrappers and inhaled the gum, the familiar refrain rang out across the country…"got 'em, got 'em, need him!" If you have unopened wax packs or any vintage sports collectibles like this, please give me a call at 604-726-1774 or email me at info@aasportscards.com.