I'm Always Buying Cards for Cash!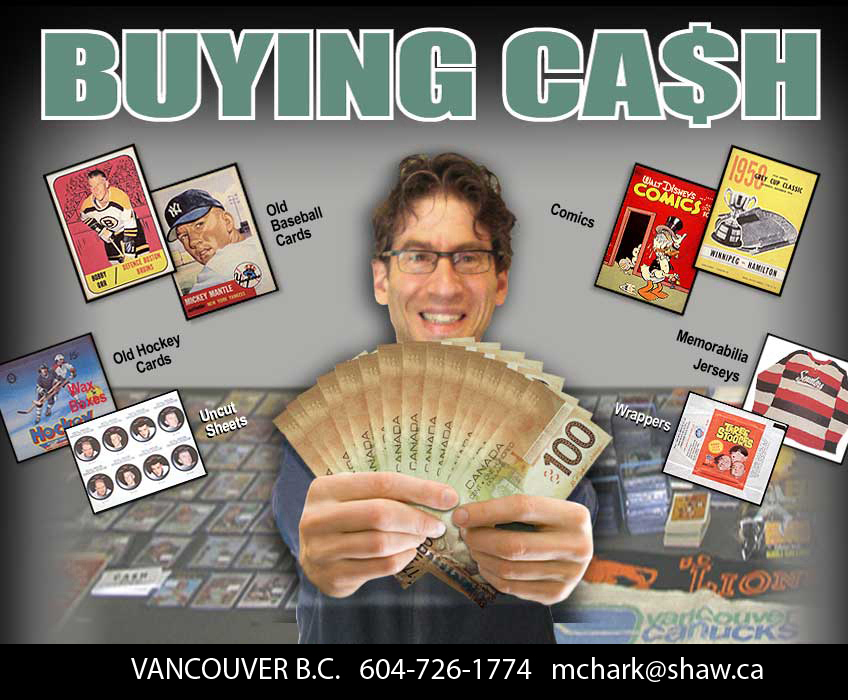 I'm Buying Sports Cards For Cash!
My name is Michael Chark and like the post title says, I'm always buying sports cards for cash! I've been in this business since 1982 and my passion is buying and selling vintage sports cards and memorabilia. I have traveled across Canada in search of old sports ephemera and have acquired a vast knowledge of Hockey, Baseball, CFL and other sports relics. If you are thinking of selling a single card or an entire collection, please contact me and I will do my best to offer a fair and equitable price for your items based on their true market value. In addition to sports collectibles, I am also interested in purchasing vintage rock concert t-shirts, posters and comic books. If you have items for sale, please contact me, I'm available 7 days a week, 365 days a year.
CALL ME:
604-726-1774
EMAIL ME:
info@aasportscards.com OR mchark@shaw.ca
SKYPE ME:
aasportscards