He Grew Up in Canada but Loved Mickey Mantle and Football (Not Hockey)!
|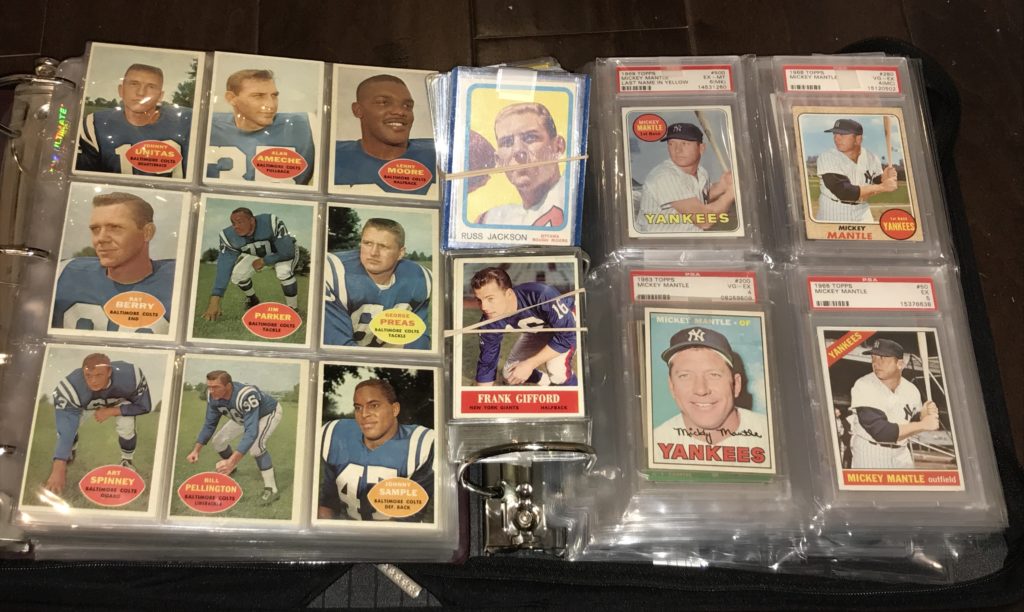 Growing up in Canada, we are almost pre-conditioned to love and follow the game of Hockey. So, imagine my surprise when this gentleman contacted me and told me almost everything in his collection revolved around Baseball and Football! Instead of growing up hoping to become the next Gordie Howe or emulating Dave Keon during epic road hockey games, he wanted to be Mickey Mantle or throw a "hail mary" pass with .5 seconds on the clock like Johnny Unitas!
That was fine with me, as I love to buy vintage material from any sport!
Instead of my perspective on how things went on this deal, I'd like you to read the seller's take! It is very gratifying to receive a letter of testimony like this! If you are ready to sell your old Baseball, Football, or Hockey collection and want to experience a no-nonsense, professional transaction like Neil and I just concluded, please give me a call to discuss what you have (604-726-1774). You can also contact me via e-mail at info@aasportscards.com.
For those of you who would like to sell your collectibles / memorabilia I would definitely recommend contacting Mike from AA sports cards. I had seen Mike's ads many times while I collected / searched for cards for different sets over the past years. When I decided to try and sell, I didn't know what to expect and was pleasantly surprised. The first time we chatted, Mike was open, courteous and respectful. In addition, he was very professional yet informative and honest relative to his objectives / expectations. When we met in person, it was easy since we'd already talked, there were no games played just open, honest conversation about what we both wanted to achieve and at the end of the day we made a fair deal on the spot. Cards and cash exchanged hands, and I for one walked away satisfied. It went better than I expected! As I mentioned previously, I would highly recommend contacting Mike if you're in the market to get a fair price for your collection.
Regards, Neil